Jean Deroyer


Hometown: France
Web site: http://www.jeanderoyer.com
View World Music Days Events for this Artist

Biography:
The French conductor Jean Deroyer was born in 1979. At the age of fifteen he enrolled at the Conservatoire National Supérieur de Musique in Paris where he was awarded five first prizes.

Jean Deroyer has been invited to conduct the following orchestras and ensembles: NHK Symphony Orchestra, Hyogo Convention Center Orchestra, Radio Symphonie Orchester Wien, SWR Orchester Baden-Baden, Deutsche Symphonie Orchester, Royal Liverpool Philharmonic, Israël Chamber Orchestra, Orchestre Philharmonique de Liège, Orchestre Philharmonique de Monte-Carlo, Orchestre de Paris, Orchestre Philharmonique de Radio-France, Orchestre Philharmonique de Strasbourg, Orchestre National de Lille, Orchestre National de Lyon, Ensemble Intercontemporain, Ensemble Remix, Ensemble MusikFabrik and Klangforum Wien in halls like Wien Konzerthaus, Berlin Philharmonie, salle Pleyel, Luzern Hall, Essen Philharmonie, Tokyo Opera City and Lincoln Center in New-York.

Over several years Deroyer has built a close and privileged relationship with Ensemble Intercontemporain that he conducted several times. Alongside Pierre Boulez and Peter Eötvös he conducted Stockhausen's Gruppen for three orchestras at the 2007 Lucerne Festival. In September 2007, he made his debut with the Orchestre de Paris at the Salle Pleyel, and he will work again with this orchestra during forthcoming seasons. With the Orchestre Philharmonique de Radio France, he has recorded Thomas Roussel's Cellar Door. This CD was released by EMI Music in February 2008.

In 2010, he will give the premiere of two operas: L'Amour Coupable by Thierry Pécou at the Opéra de Rouen and Les Boulingrin by Georges Aperghis, staged by Jérôme Deschamps at the Opéra Comique in Paris, with the Klangforum Wien.

Notable forthcoming engagements include concerts with SWR Orchester Stuttgart, Orchestre Philharmonique du Luxembourg, Orchestre Philharmonique de Liège, Orchestre de Paris, Orchestre National de Lille and Ensemble Intercontemporain.

Jean Deroyer has been appointed Musical Director of Ensemble Court-circuit from September 2008.


---

Chef d'orchestre français né en 1979, Jean Deroyer intègre le Conservatoire National Supérieur de Musique de Paris à l'âge de quinze ans où il obtient cinq premiers prix.

Entre autres orchestres, Jean Deroyer a été invité à diriger le NHK Symphony Orchestra à l'Opéra de Tokyo, le Hyogo Convention Center Orchestra, le Radio Symphonie Orchester Wien, le SWR Orchester Baden-Baden, le Deutsche Symphonie Orchester, le Royal Liverpool Philharmonic, l'Israël Chamber Orchestra, les Orchestres Philharmoniques de Liège, de Monte-Carlo et de Strasbourg, l'Orchestre de Paris, l'Orchestre National de Lille, l'Orchestre Philharmonique de Radio-France, l'Orchestre National de Lyon, l'Ensemble Intercontemporain, l'Ensemble Remix, l'Ensemble MusikFabrik et le Klangforum Wien dans des salles telles que le Konzerthaus de Vienne, la Philharmonie de Berlin, la salle Pleyel, le Luzern Hall, la Philharmonie de Essen, le Tokyo Opera City et le Lincoln Center à New-York.

Depuis plusieurs années, il bâtit une relation privilégiée avec l'Ensemble Intercontemporain qu'il a dirigé à de nombreuses reprises. En août 2007, il s'est produit dans Gruppen de Stockhausen -pour trois orchestres et trois chefs- dans le cadre du festival de Lucerne avec Peter Eötvös et Pierre Boulez. En septembre 2007, il a été invité à diriger l'Orchestre de Paris à la salle Pleyel et retrouvera cet orchestre à plusieurs reprises lors des saisons suivantes. Par ailleurs, il dirige régulièrement l'Orchestre Philharmonique de Radio-France avec lequel il a enregistré Cellar Door de Thomas Roussel, sorti en février 2008 chez EMI Music.

En 2010, il créera deux opéras : L'Amour Coupable de Thierry Pécou à l'Opéra de Rouen ainsi que Les Boulingrin de Georges Aperghis à la tête du Klangforum Wien à l'Opéra Comique, dans une mise en scène de Jérôme Deschamps.

Parmi ses prochains engagements, signalons des concerts avec le SWR Orchester Stuttgart, l'Orchestre Philharmonique du Luxembourg et l'Orchestre Philharmonique de Liège ; il retrouvera également l'Orchestre de Paris, l'Orchestre National de Lille et l'Ensemble Intercontemporain.

Jean Deroyer est Directeur Musical de l'Ensemble Court-circuit depuis septembre 2008.

Music, Video, Image and Lyric Samples:

Images: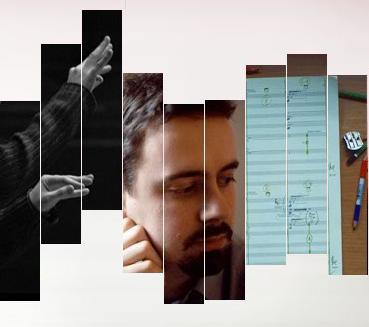 ~Jean Deroyer~