Two Twenty Two


Hometown: Kitchener-Waterloo, Ontario, Canada
Web site: http://twotwentytwo.ca
View World Music Days Events for this Artist

Biography:
"Your energy is incredible!" is a statement commonly heard at a Two Twenty Two Performance.

Two Twenty Two was originally formed in 2005 as Sweetgrass, the magical combination of two established solo singer songwriters. On the verge of releasing their debut CD in June 2008, they decided to change their name to better reflect their creative synergy. Amanda Brewer and Warren Muzak have brought very different songwriting styles together to create a sound which ranges from traditional country, to folk and blues, to modern rock and jazz. Brewer's sweet melodies combine with Muzak's driving rhythms and their powerful voices weave together to draw listeners in to stories of love, loss and life on the road.

Muzak is a multi-instrumentalist. After having played in a variety of bands, he landed the role of guitarist for the Hamilton, Ontario band The Misunderstood. The group enjoyed some success with two videos on MuchMusic and radio play on Toronto's CFNY and various college radio stations across Ontario.

In 1995 Warren left the group to re-invent himself as a solo singer-songwriter. The result is a blend of blues and roots rock with a guitar technique influenced by Warren's idol, Pete Townshend. With 7 self-released CDs to his name, Warren found himself playing many roles (and instruments!) to create his sound and promote his work worldwide. In 2005, after being impressed by the music scene in the city, Warren decided to call Kitchener home.

Brewer spent years as a 'dabbler' in music. Singing in a successful cover band for 10 years produced strong stage legs, which today make her a powerful performer of her own compositions. Always a writer, she accumulated boxes full of scribbles on napkins, envelopes and sticky notes, which now step out as songs of exquisite simplicity and stunning reality. She wrote the lyrics for the 1999 Soma Sonic debut album, Future, on which she appears with Katalin Kiss as a guest vocalist.

Canadian Music Journal states: "Soma Sonic…creeps through your speakers with a haunting mélange…turning on most ears when vocalist Amanda Weiss (Brewer) whispers over the ambiance with her bittersweet lullabies."

Amanda began to play solo in 2005 and was quickly welcomed into the songwriting community of Southern Ontario. She soon met Warren. A natural fit was found as Brewer & Muzak began to contribute to each other's material, making it even stronger, more listenable and more enjoyable. Two Twenty Two was born.

As Warren says: "Its music for ears that are bored."

With the energy of Two Twenty Two…there is no chance of being bored!

Members:

Warren - Lead & Backup Vocals, Acoustic Guitar, Electric Guitar, Bass, Dobro, Harmonica, Bongos, and basically whatever noisemakers you put in front of him.
Amanda - Lead & Backup Vocals, Acoustic Guitar, Piano.
Music, Video, Image and Lyric Samples:
Images: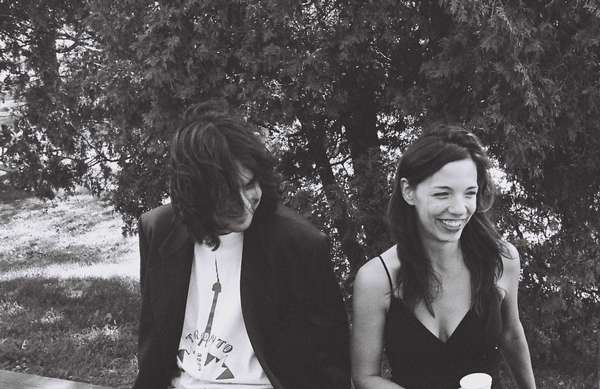 ~Two Twenty Two~